Thank you for visiting Nelson and Associates McKinney. Our mission is to provide you with the absolute best dental care possible and your feedback is very important to us.
Please click on the images to tell us about your visit!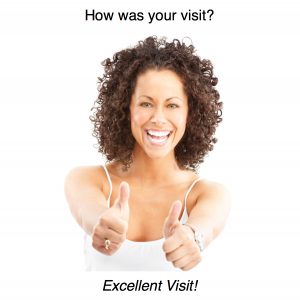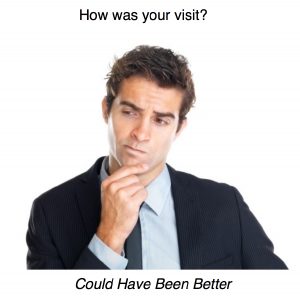 –

Rosario O.
I was extremely pleased with the level of care from Dr. Nelson and his friendly staff. He's the best.!!!

–

Dean B.
I appreciate the amount of time to talk to Nelson talk to take and show me x-rays to leave you my concerns. I most appreciate that he takes a cautious but thorough approach to avoid any aggressive approach to avoid putting a financial burden on the patient

–

YJ L.
A few days ago I took my mom to see Dr. Nelson for the first time. My mom is over 70 years old and easily gets nervous when seeing a dentist. She also is not fluent in English. Dr. Nelson and his staff did an excellent job in making her feel at ease and answering all her questions clearly and thoroughly. They were extremely patient and warm. My mom is very grateful to their top notch service.

–

Michael M.
I had an appt for cleaning &. Xray. It was handled professionally and in a friendly manner. We are long time patients of Dr. Nelson & Associates

–

Elyse S.
That was the best hygienist I've ever had. She was quick and efficient, and was amazing with my four year old's first dentist visit. She used the perfect amount of silence and chatting. Sometimes I feel like the hygienist wants to tell me their whole life story, or asks me a million questions that I cant answer while they are working in my mouth. She was perfect. As always, Dr. Nelson was prompt, kind, and knowledgeable. All the fish were a big hit with my son.

–

Mark S.
Started on me a few minutes earlier than my scheduled appointment time. Was in and out in a flash with very sweet and courteous service. Thanks for the stellar treatment!

–

Troy G.
My family and I have seen Dr. Nelson for about 15 years. We've always been pleased with his care and the attention and courtesy of the staff.
Great people and quality dental care. Highly recommend!

–

Omari B.
I went in for a routine cleaning, wanted to get to possibly get my teeth whitened. The cleaning was painless and the staff was friendly.

–

Greg M.
15-year patient at this location. Great service, never had a problem scheduling (or rescheduling) appointments. Hygienists are friendly and cleaning appointments are quick, on-time and painless.

–

Min H.
My boys and I are all patients of Dr. Nelson. My boys are always ready to go in for a cleaning and so am I. The staff is so caring and explain every step involved with cleaning and x-rays so my children know exactly what to expect. I needed two implants and Dr. Nelson recommended a fantastic specialist and then Dr Nelson took care of my two new "teeth." Now I can really enjoy eating without pain! The front office staff is also very willing to work with your schedule and make sure that we keep up with routine cleanings. My eldest son requested a letter describing his regular dental program for a Boy Scout merit badge and Nelson and Associates had it ready to pick up the same afternoon. I recommend Nelson and Associates to everyone who asks for a fantastic dentist in the McKinney area.

–

Sheri F.
Always love Dr. Nelson and his team!

–

Jennifer L.
About a year and half ago our Dentist for eon years retired *we were driving about 45 miles each way for our dental visits. I had an occasion on a Friday where I needed an urgent appointment and was able to see Dr. Nelson. I was very impressed with both Dr. Nelson and his staff, and my husband and I immediately thought of Dr. Nelson. We have been seeing him since, and since my husband is a very senior citizen with health issues we could not be more pleased. I would recommend Dr. Nelson in a heartbeat.

–

Guy S.
Five Stars!

–

Salik S.
Incredible facility with the most amazing staff. Dr Nelson makes you feel really comfortable With the assessment of what is required to be done to get your teeth in good shape and the staff will guide you through any lingering questions that you may have. It's a real family atmosphere and I wouldn't go anywhere else for my dental needs.