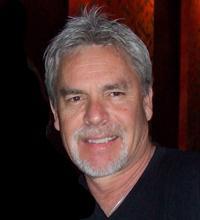 H. Arthur Nelson, DDS
Professional Activities
Private dental practice: 1983 to present
Reader's Choice Award: 2007-2016
Best Cosmetic Dentist and Best Dental Office: 2007-2016
Academy of Cosmetic Dentistry, Founding Member: 1986
Ethics and Judicial Chair, 4th District of the Texas Dental Association: 2004-2014
President, 4th District of the Texas Dental Association: 2004-2005, 2012-2013
Strategic Planning Committee, Texas Dental Association: 2003
President elect, 4th District of the TDA: 2003
Vice President, 4th District of the TDA: 2002
Host Society Chair, TDA Legislative Session: 2005
Delegate, TDA Legislative Session: 2002-2014
Alternate Delegate, TDA Legislative Session: 2000-2001, 2007-2008
Reference Committee, TDA Legislative Session: 2004, 2006
North Texas Dental Society Board: 2002-2006
Rite to Smile Charity Golf Classic Co-Founder: 2001
Rite to Smile Charity Golf Classic Co-Chair: 2001-2003
American Association of Functional Orthodontists, Charter Member: 1985
Consumer Research Council's America's Top Dentists: 2007, 2012, 2013
Education
Doctor of Dental Surgery, University of Texas Health Sciences Center, Dental Branch-Houston 1983
Bachelor of Arts, Austin College, 1978
Psi Chi Honor Society, 1978
Collegiate Athletic Hall of Honor 2003 Inductee.
Affiliations
American Dental Association
Texas Dental Association
North Texas Dental Society
Academy of Cosmetic Dentistry
International Congress of Oral Implantologists
American Equilibration Society
American Academy of Implant Dentistry
American College of Oral Implantology
American Academy of Gnathologic Orthopedics
American Orthodontic Society
American Academy of Implant Prosthodontics
Texas Academy of General Dentistry
American Society of Dentistry for Children
American Association of Functional Orthodontists
Chamber of Commerce
Personal Life
Married with three daughters
Motorcycle and car enthusiast
Hobbies include golf, creative arts, and homebuilding/design
Lifetime Longhorn and Cowboys fan
Little known personal facts: Artist, Eagle Scout, Lifeguard with 5 saves in high school. Grew up with country recording artists Neal McCoy and Lee Ann Womack.
Actively supports high school sports in McKinney and Frisco
---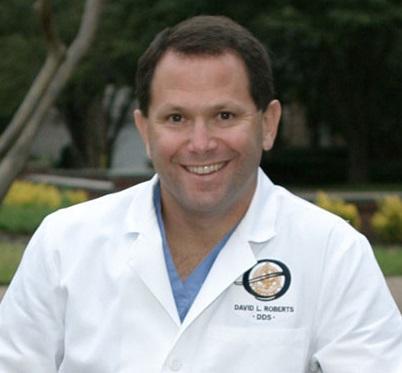 David L. Roberts, DDS
Dr. Roberts received his Doctor of Dental Surgery (D.D.S.) degree from the University of Illinois Dental School. He then spent two years in a dental residency at the University of Texas Health Science Center in San Antonio. During this residency, he received training in dental and implant surgery, as well as sedation procedures. Dr. Roberts has been practicing dentistry in Dallas since 1987. He was awarded the Young Dentist of the Year in 1990 for Dallas County. He is a Fellow of the American Association of Hospital Dentistry (F.A.A.H.D.). Dr. Roberts served on the Dallas County Dental Society Board of Directors from 1992-1996 and served as President of the NTDS in 2005-2006. He is currently serving as an adjunct assistant professor at the University of Texas Health Science Center at San Antonio and lectures in the area of general dental surgery, as well as in the area of prevention of and preparation for medical emergencies in the dental office.